Our expertise in asphalt repairs gives us the edge when it comes to planning, designing and constructing a solution that will meet your requirements. From pothole repairs to constructing driveways, wheelchair ramps, speed humps and car parks, Colossal Allies Asphalt have you covered.
We have specialist equipment for all your asphalt repair needs that result in a highly professional finish. Asphalt repairs are best dealt with in their early stages before potholes or cracks become major hazards to both vehicles and people.
With Colossal Allies Asphalt no job is too small. For all your asphalt repairs contact us today!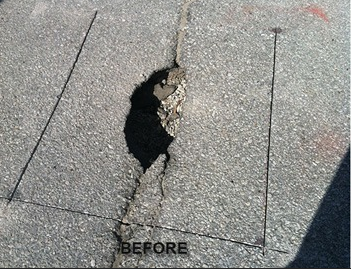 3 Quick and Easy Steps To Complete Your Project
Asphalt service brought to you by Colossal Allies Asphalt. Bringing bitumen with professionalism at realistic prices and still having a quality product. With 25+ years working and perfecting our skills in the asphalt and bitumen industry – Get a quote today.
1. Request Your Free Quote
3. Our Professional Team Complete Your Project