Speed Bump Repair Service
An important safety measure on many suburban streets and within many car parks, speed humps serve a significant purpose, stopping drivers from speeding in populated areas.
Speed Hump Installation & Repairs
Colossal Allies Asphalt have been installing and repairing asphalt speed humps for businesses and organisations across Gold Coast for many years. Whether you're a local council looking to add speed bumps to a street, or a commercial property owner seeking to reduce driving speeds in your car park, we can help.
​We provide speed hump services to;
Shopping centers
Industrial businesses
Hospitals
Churches
Function centers
Schools
Office blocks
Sporting venues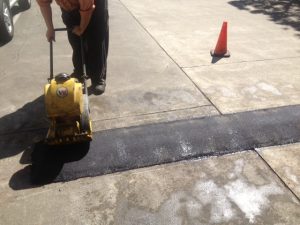 Asphalt speed humps can degrade over time and with heavy use. QLD heavy rain can also play their part in causing wear and tear. We can repair speed humps so they can continue to remain an effective safety measure.
​With Colossal Allies Asphalt no job is too small. For all your asphalt repairs contact us today!
3 Quick and Easy Steps To Complete Your Project
Asphalt service brought to you by Colossal Allies Asphalt. Bringing bitumen with professionalism at realistic prices and still having a quality product. With 25+ years working and perfecting our skills in the asphalt and bitumen industry – Get a quote today.
1. Request Your Free Quote
3. Our Professional Team Complete Your Project